---
Dear Subscriber:
My paintings are showing up in places you may wish to know about.

Now in the MMAM collection
I am honored to add the Minnesota Marine Art Museum to my list of museum collections.
Thanks to a generous donor, a keystone painting from my touring 2018-2019 museum exhibition America's River Re-Explored has just been procured for the permanent collection of the MMAM, where teh painting was first exhibited.
Alma's Buena Vista, a 40 x 60 inch oil painting, depicts the "good view" of the Mississippi River valley as seen from Buena Vista Park in Alma, Wisconsin. The painting is now on display near the entrance to the museum.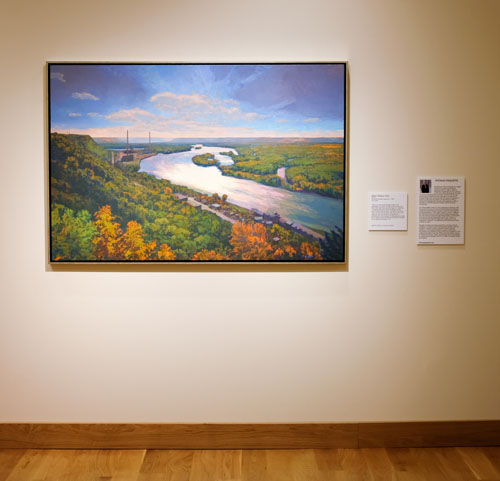 ---
Now at Winfield Gallery in Carmel

I am very pleased to announce that my paintings are now available from Winfield Gallery in Carmel-by-the-Sea, California. I worked with gallery founder Christopher Winfield in the past. He shows some of the finest art, both historical and contemporary, in a town well known for its art galleries.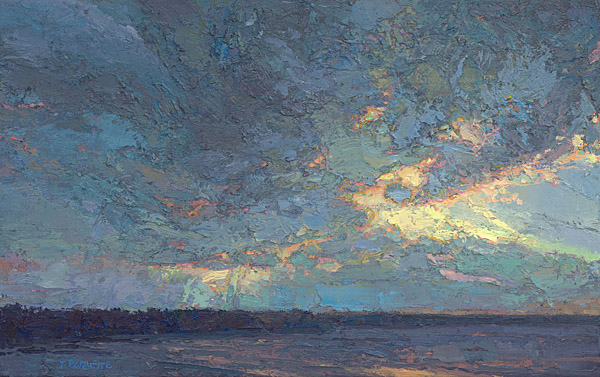 ---
Now on exhibit in Wyoming

As I have done for several years now, I again have paintings in The Brinton 101 exhibition. This invitational show of small works at the beautiful Brinton Museum (Big Horn, Wyoming) runs from November 7-December 21. Several years ago the museum purchased for its permanent collection a large painting of mine, Shards of Winter, which is usually on display as well. Below are the three works in the current show, two of which can be seen here. (The one on the right is a small gouache painting, not shown on my site. All works are for sale through the museum.)

While this pandemic is heartbreaking in so many ways, I hope you have found a way to the beauty and bliss that exists nevertheless. Thank you for subscribing. Stay well!
- Thomas