Media news: radio and magazines America's River Re-Explored re-opens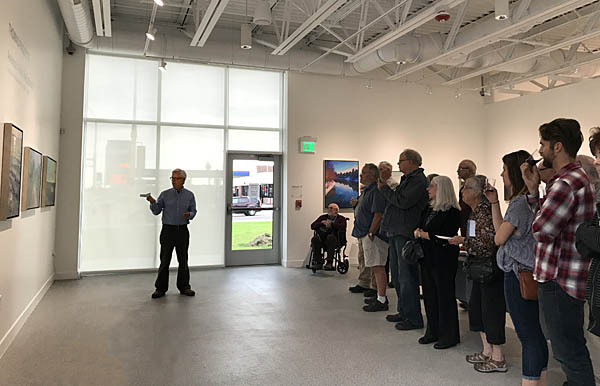 Giving a talk at an opening reception for "America's River Re-Explored" at Watermark Art Center

Dear Subscriber,


There are new radio interviews and art magazine articles that have come out since my last email a few weeks ago.

RADIO

Jay Moran, the Morning Edition host for NPR at WBFO, Buffalo, NY, produced a segment after interviewing me in my painting studio. We discussed our culture's likely legacies, among other things. It aired last week (Sept 5, 2018).

WBFO website article, with audio link:
http://news.wbfo.org/post/artist-carries-his-work-and-its-message-wide-audience

Click to download MP3 (2MB)
___________________________

Two days after that aired, I was interviewed live on-air halfway across the country by Katie Carter in the KAXE studios, the NPR affiliate station in Bemidji, MN. We talked about what makes oil paint special and how people should probably not hop freight trains. My interview is the third "Listen" down at this link:

http://www.kaxe.org/post/september-first-friday-arts-cavalcade


Click to download MP3 (17MB)

---

MAGAZINES

Moving on to print media, September's American Art Collector magazine has an article by John O'Hern titled "Atmospheric Lands" which features reproductions of four of my paintings. Available on newsstands still.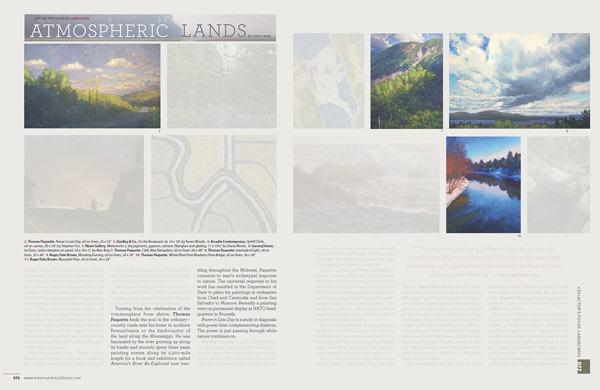 ---
And the August-September edition of Plein Air Magazine has a focus article by Kelly Kane titled "Beaches and Coastlines," in which a half-page image of Palimpsest (36 x 48 inches, the "final" painting of the Mississippi in my current exhibition) is reproduced. Available on newsstands still.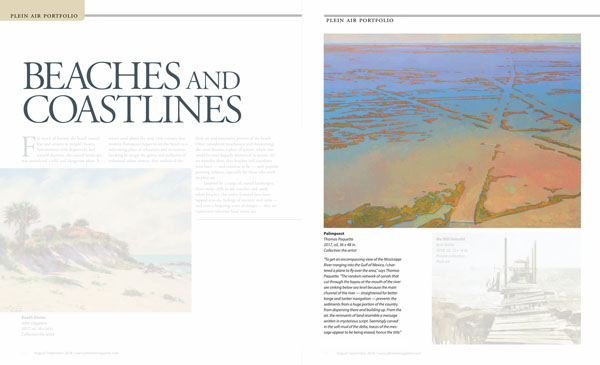 ---
"Re-Explored" RE-OPENS AT WATERMARK ART CENTER

At the top of this newsletter is a photo from the opening of America's River Re-Explored last weekend at Watermark Art Center in Bemidji, MN. I met a lot of great folks at the two receptions thereI met a lot of great folks at the two receptions there, and I was happy to share time with some friends from the past, including Marley and Sandy Kaul, whose names are borne by the gallery now housing my paintings.


If you would like to be in touch about anything, I am happy to reply! Thank you for subscribing to this newsletter.


-Thomas