Dear Subscriber:

As long promised, this newsletter will have a significant leak from my studio.
Before I divulge that however, I need to testify about something happening next week.


Breaking
Wednesday, June 28, 3-5pm: Opening reception for a group exhibition that includes nine of my paintings (big to small), at Chautauqua Institution's main gallery at the Strohl Art Center, in Chautauqua, NY.

The exhibition is titled Resting Place: The American Landscape. It is open daily from Sunday, June 25 - Sunday, July 16. Sundays are free admission to Chautauqua Institution.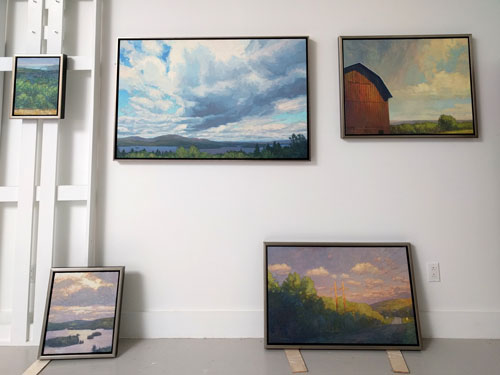 Some paintings going to Chautauqua Institution

Speaking
Another item coming up soon is a presentation I will give about painting wilderness areas and the Mississippi River at Wild America Nature Festival (www.wildamericafest.com). The talk is hosted by Panama Rocks Scenic Park and the Roger Tory Peterson Institute of Natural History, and happens at noon on Sunday, July 30.

Leaking
For quite a while now, most hours of my days have been focused on a huge project that I assure you has nothing to do with Russian hackers. Or very little.

The last two years have been quietly invested in creating paintings from travels up and down the 2,300-mile length of the Mississippi River, from its source in northern Minnesota to the Gulf of Mexico. Starting in April 2018, the paintings from this three-year endeavor will premiere in a solo exhibition titled America's River Re-Explored that will travel to museums I will list after the ink has dried on formal contracts.


Soon, too, past collectors of my paintings will be individually informed how they may see and reserve paintings on a presale open to them exclusively. I will send that information to clients by ground mail, so you may expect that in the next few months. [Let me know if you have not been receiving my mailings!]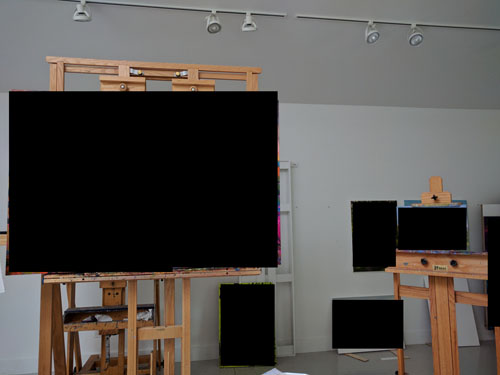 Unleaked Mississippi River paintings
For everyone else, I will start posting these new paintings on my site, temporarily, one painting at a time. Each will be appear as a Sneak Preview* painting on my website's front page and will disappear from the site after a week, so you will have to check back each week if you wish to see them all. I will announce in a newsletter to people who subscribe to my "New Paintings" notices when I begin doing these Sneak Previews. I choose to leak them out like this because there will be a comprehensive catalogue available, and I want to formally unveil the works all together only when the show opens.

Well, that about covers all I should tell you at this point.


Until next time, thank you for subscribing!

- Thomas


_________________________________________________________

*These Sneak Previews are just another instance of the constant leaking we endure here at Paquette Studio. Try as I might, my studio was a virtual sieve when it came to containing news of this Mississippi project and keeping hints of it out of my own newsletters even. For instance, the newsletter that included the Minneapolis Star Tribune article about paintings of the Mississippi near the Twin Cities. Or the NPR radio interview in January that focused on the larger context of this project. Or the newspaper feature about my work with the 60-point headline: "MISSISSIPPI!". I hope to get to the bottom of these leaks. Heads - if not eyes - will roll.