Dear Subscriber,
If you need help bridging that crucial time between summer and fall, here are couple of shows that are just in time help you do that. Better than an actual bridge in that regard.


First, a group show of small works at the Brinton Museum in Big Horn, Wyoming, includes a couple of my gouache paintings, and opens on September 10. Last year the Brinton purchased a large oil painting of mine, Shards of Winter, and I am pleased to be part of their current show along with several other artists.
Sept 11 - Oct 16.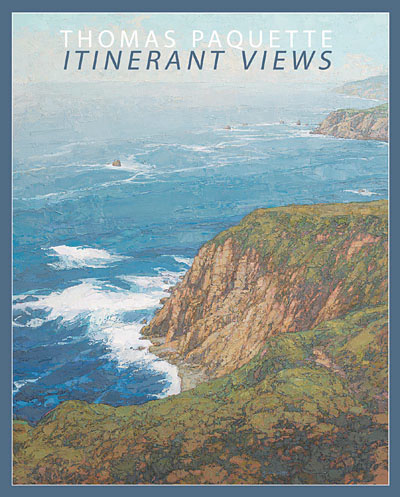 Headlands, oil on linen, 50 x 40 inches

Opening a couple days later on September 14 is an exhibition of thirty of my paintings at Thiel College's Weyers-Sampson Art Gallery, in Greenville, Pennsylvania.


Itinerant Views is comprised mostly of oils with some gouache paintings, all from a variety of locations here and abroad, as the title suggests. I will give an informal gallery talk to students and anyone who shows up at the closing reception on Tuesday, October 11 at 3pm. As always, extra credit for those who bring the tough questions.
Sept 14 - Oct 11.


- Thomas