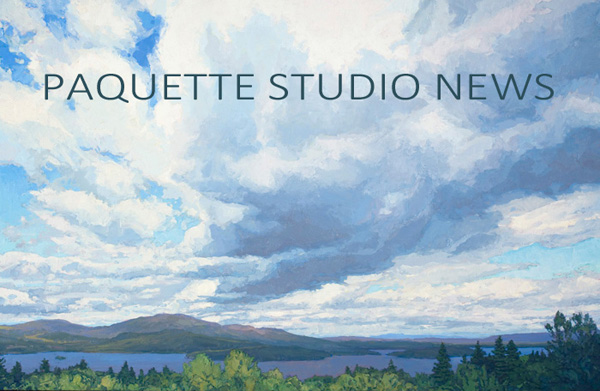 In case it's a busy summer for you, I will be brief here!


Current and upcoming in NYC:


July 5 through 30, you can find my work at Arcadia Contemporary in New York City, in Summer Selections. Online catalog -- for truer color, you can see two of the paintings here: Interlude / Juncture


Then from August 1 through 31, a second show at Arcadia will include several of my smaller oil paintings in a group show titled Five and Under.

Upcoming solo museum shows:


August 28 – November 22, 2014 – Quick Center for the Arts, St. Bonaventure, New York -
opening reception: September 4, 2:30 - 5:30; gallery talk 2:30
December 14, 2014 – March 8, 2015 – Evansville Museum of Art, Evansville, Indiana

January 23 – March 29, 2015 – Rockwell Museum, Corning, New York


Thank you for subscribing. I hope you can make it to one of these shows, and that you are enjoying your summer to the fullest.


-- Thomas