The info below is all in a jpg and the links are not live. If you have questions, please contact the Wildling Museum or me.

Thank you for subscribing. It is always great to hear from you!
- Thomas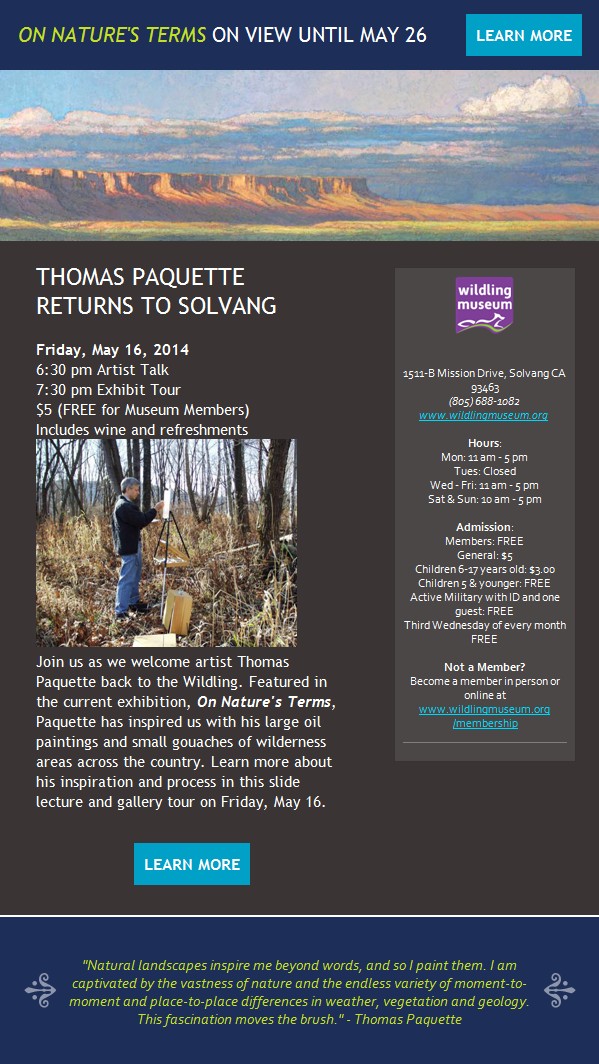 ---
PS. Remember that my current show at the Wildling Museum, On Nature's Terms: Paintings by Thomas Paquette commemorating the 50th anniversary of the Wilderness Act, is open through Memorial Day, May 26.
Santa Barbara News-Press review here.
Catalogues are available at the museum for $20, or with free shipping from Eyeful Press.