Quick notes / December 1, 2013.

#1 Small Wonders / Minneapolis

Small Wonders – a show just in time for Christmas of course - includes some of my new small works, along with works by five other artists. It opens opens Saturday, December 7 (through January 11) at Groveland Gallery in Minneapolis. I won't be able to attend the opening reception, but six paintings of mine will be there. They are the ones that count after all. Here is a preview.


---
#2 Museum collections

Other new news is that The Brinton Museum in Wyoming has purchased a gouache painting from my current series on wilderness, Theodore Roosevelt Wilderness III. And the Erie Art Museum in Pennsylvania has just acquired an oil painting, Lincoln Highway I, Dusk Turn, for their permanent collection. [Images below.]


---
#3 Upcoming catalog

The grand opening of my solo show On Nature's Terms is in just over a month at the Wildling Art Museum in California. Over the next fifteen months On Nature's Terms will be on display for over nine months. But for those who can't make it to the museums in CA, NY or IN, a beautifully produced 40-page catalog with 42 images will be available soon. Stay tuned. More on this in the next newsletter.


---
Check my "News" page for more news.
Contact me if you have comments. paquette.studio@gmail.com

Warm wishes.
Thomas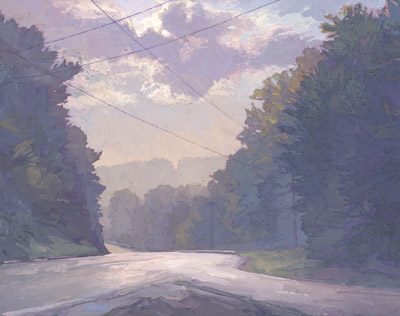 Lincoln Highway I, Dusk Turn, 2004, oil
Erie Art Museum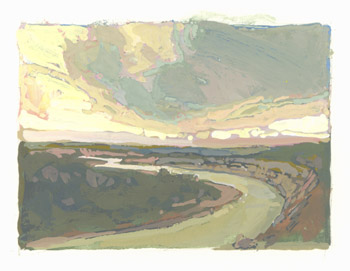 Theodore Roosevelt Wilderness III, 2012, gouache
The Brinton Museum