#1 Save the Date: September 14, 2013

In a few weeks you will be invited to my studio in Warren, PA, for a preview of works from my solo museum show, On Nature's Terms, which begins its tour in California in January 2014.
The Open Studio Preview will be September 14, 2013, from 10-6pm.
If you are traveling a great distance and/or need help with arrangements, please let me know.


---
#2 The process of painting is a journey in itself, as you can see here in this time-lapse video of one of my new paintings, Vermillion Cliffs, which documents in particular some changes in sky color. Other in-process paintings will be posted on YouTube in future.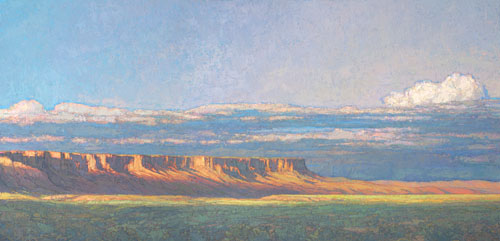 ---
Check my "News" page for more news.
Contact me if you have comments. paquette.studio@gmail.com

Best wishes for a great summer!
Thomas